On the way to the zoo Ruth found some brand new road construction.  Apparently she was looking at some curtains in a motorhome that was passing by.....
Finally, she arrived at the zoo.  They told her she should drive over to the new Christmas exhibit where they had some reindeer and a horse drawn sleigh.  "I'll be careful" she said.
Okay, so one less reindeer.  Rudolph still makes eight.  Where is the horse drawn sleigh, anyway?
Ruth found the horse.
The manager suggested she work as a valet in the parking lot, away from the animals.  "What the heck, it's a job" she thought.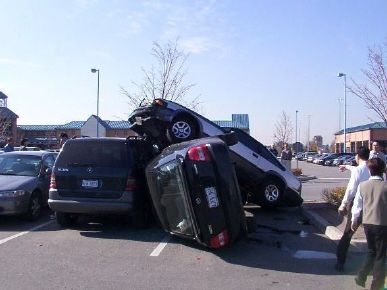 Okay, so the street parking didn't work out.  But they also operated a ten story parking garage.
"Gee,  only parked four cars and they laid me off"  thought Ruth.
Well, it has been a long morning.  I can't believe I need gas again.
"Well, no officer, I don't know how that got there, but there was one in my husband's car this morning.  Say, do you know anyone that is hiring?"
"Yes, m'am, the police department needs a parking enforcer."
"That will be perfect for me" said Ruth.  So off she went to her new job.
"This is the best job ever" thought Ruth.  Earlier she met a few people from her driver's ed course.  First there was Sue:
"Sure Sue, you can park your Mercedes there.  What's the chances there will be a fire, right?"
Terri asked if there was enough room to park at the end.  "Yep" said Ruth "Just pull forward.  A little more, little more, just a little more....."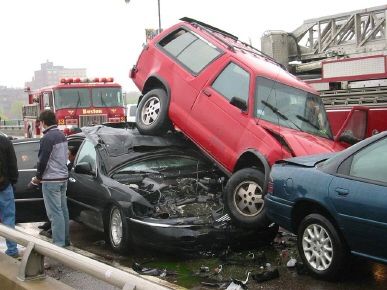 And Bob down at the mariner asked Ruth if she could park his car as he was just injured in a car accident this morning.  He showed her a picture of the accident:
"I swerved to avoid the yellow line" he said.
Ruth told him it was no problem, she could park his car, and look, there is a space right out front near that boat!
It is now close to 5:00.  "Wow, what a long day" thought Ruth.  "I never knew having a license would be so exhausting.  hey, what's that sign?  Tom said something about me getting insurance for my car.  I'll have to get a little bit closer...."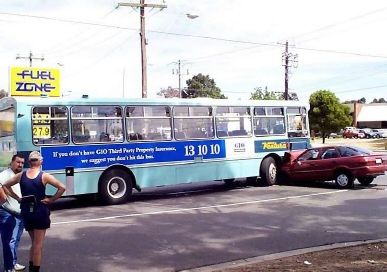 "That looks like a good company to get insurance.  I better give them a call.
"Flood insurance?  Ha" Ruth laughs "My car is fuel injected and the carb won't flood out.  My husband told me that, so no, I don't want flood insurance".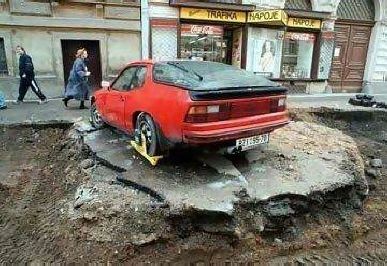 Ruth couldn't wait to get home, but on her way she ran into (literally) another classmate from driver ed.
"Are you hurt?  No, well we still better get you to the medical center." said Ruth
Ruth hurried home as Tom promised to give her a ride in his race car tonight.  She backed into the garage just a little too fast....
Finally Tom came home.  We have to hurry or we will be late at the race track" said Tom.  "So, how was your first day with your license?"
"Not bad" said Ruth.  "I met a lot of people from my driver ed class, and we decided to have an impromtu reunion."  It was a lot of fun meeting up with everyone and sharing driving stories."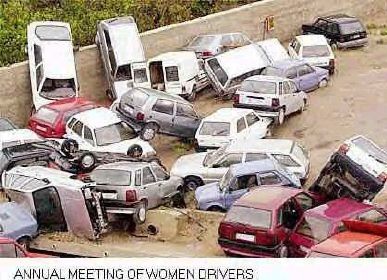 Finally, they made it to the track and unloaded the car.  "Remember, Ruth, you only get one ride down the track, then we race for real" said Tom
"I know" said Ruth, "Say, what does this button do......"